ScReW
released their newest single,
Gather Roses
TODAY!!
From Left to Right :
Yuto(Bass), Jin(Drums), Byo(Vocals), Manabu(Guitar), Kazuki(Guitar)
OMEDETO GOZAIMASU!
❤
Cover for the single
O_O"
!
Tracklist :
1. Gather Roses
2. 枯れ音
3. The Brains
FOR THE PV, MAKE SURE YOU DON'T WATCH IN FRONT OF ADULTS (;
UNLESS YOU ARE AN ADULT. HAHA.

Gather Roses PV :
OMG! This is like
PORN
! :D LOVE IT
❤
! ArGHhhH so jealous xD. At first I saw this sexy girl, wearing red, sleeveless dress, blindfolded, moving weakly on the bed, and wet? LOL. Okay enough, see for yourself :D. Can't stop looking at Byo, he's such a perv! Hahaa. Come la! WATCH IT! Got sexy girls, some like prostitute, that one girl kena molested
*or something that looked like rape but no lah*
by Byo, wah I can nosebleed liao HAHA~
*yala yala*
Weee Byo damn hot! He kept touching himself, open his shirt WOOOOO~ He blew me away~!
*grinning*
. I
❤
this song =D, I like the way it sounded, really naughty and thorny kind of feeling
*well it is*
. The girls like "playing" and "touching" each of the band members
*jealous-ing*
, wearing bikini. But some of them looked so bu hao yi si, aww hahaha. Wahseh, adding to my history : The Horniest PV I've ever watched . HAHA.
Okay to me it's like, the girl got kidnapped or smth, tied up(hands) in a bathroom, blindfolded, then Byo go and.... HEEE. Etc etc. Damn I wanna know the lyric translation, sure very very horny wan wahahahaha. CAN'T WAIT. Weee I've downloaded the song too~ Thx to
Byouto
. Wakakakaa. NICE songs. And YAY, I also downloaded the SCREENCAPS for this PV. Wah, got more than 1,000 screenshots lerh, sure took a long time yaa! WAKAKAKA. Ah, don't mind if I post some of the SS here *feeling guilty* .... Thanks to
timidwriter
who post the download link in a
ScReW Community
in LJ! :D PS : Not full size. Gah, skipped alot. TOO MANY. HEHE.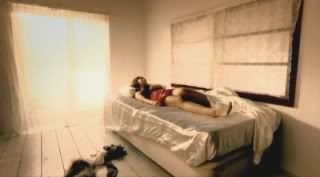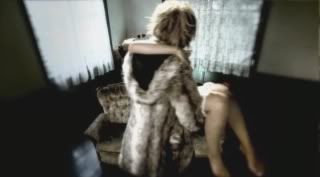 *kazuki looked soo scared. awww xD*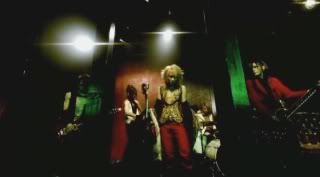 *byo sexy!*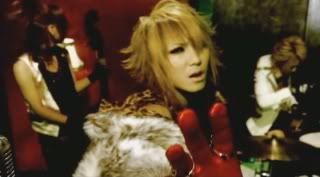 ........................TIME FOR SOME GAZETTIES.........................
That day, 15th Nov, the surprise live in Shinjuku was canceled

. This street live was held by the GazettE
@ Tokyo's Shinjuku Station Square. Given the numbers of fans packed the whole station, approximately 7,000 attendees!!

@ just one station! WOO! Aww how loveable they are
❤

. They are many fans on high mode, roaring, head banging, and jumping all around. The police fear that anyone might fall or collapse and injure themselves, so they had to cancel this live after merely 10 minutes, 2 songs.

First song was Leech, next and last, Filth In The Beauty. Here's the vid, it's not the same as the one I post before, it's shorter, CLEARER, and BETTER!!!

*SCREAMS UNTIL MY LUNG TEARS*
OMG AWESOME!!

SO HOT!
❤
❤
❤
Especially
Uru~ Uruha~
Wah DAMN YENG!!
Argh, I'm so crazy now xD. Was only staring at him, guitar-ing, roaring, EVERYTHING WOOO!!


Kay la, sorry for being so FAN-GIRL-ISM. xD Can't help it hoho.

Ruki's voice, damn strong "SUgAr PaiN bAbYYYYYYYEEEEEEEEEEEEEEEEEEEEEEEEEEEEAAAAAAAAAAAAAAAaARRRGgH!!!!" HEEE. Other members I didnt really pay attention, but I saw all the fans shake their heads vigorously like how they did, SO COOL
!!
They're on Hong Kong newspaper?! WOOTz!
Ruki designed this, WOH NICE!!! :D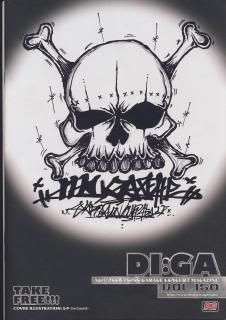 I'll remind you who is Uruha.. ;)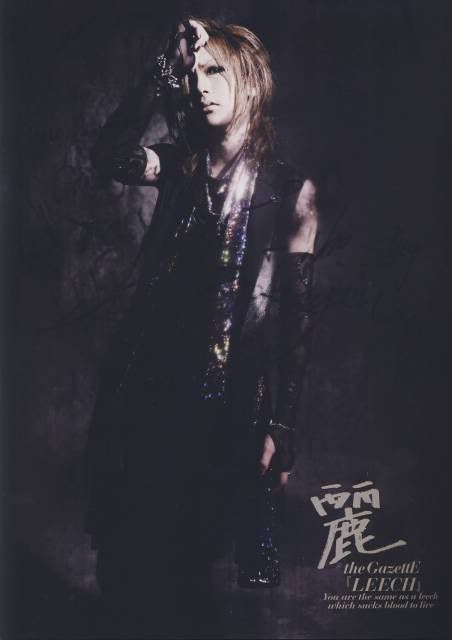 I

him.
Lots. ;)
anything else? -_-"